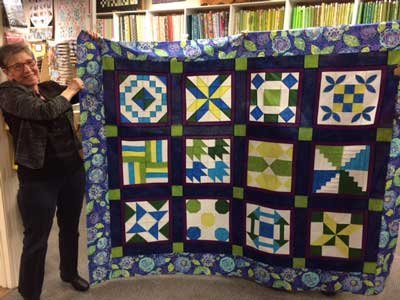 Anne-Marie 2019-Q1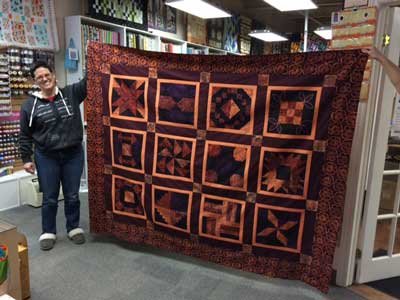 Annie 2019-Q1
Heather 2019-Crazy Quilt
Mireille 2019-Q1
Solange 2019-Q1
Eve S 2019-One-Block-Wonder
Donna 2019-Stained Glass (in-progress)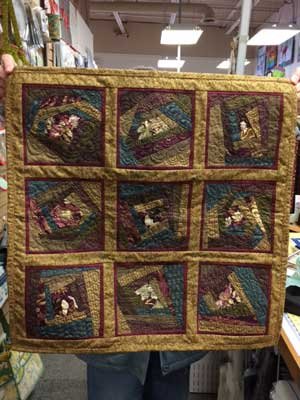 Lucy 2019-Crazy Quilt
Norma 2019-One-Block-Wonder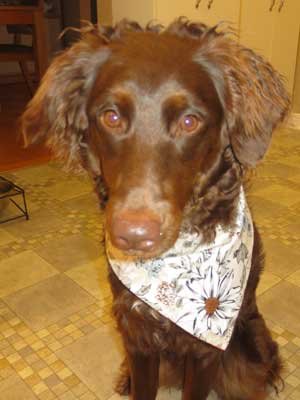 Melanie 2019
Here is Daisy, enjoying her daisy bandana
(reversible, no less, I don't mess about when I dog-sit). Thanks for the fabric suggestions.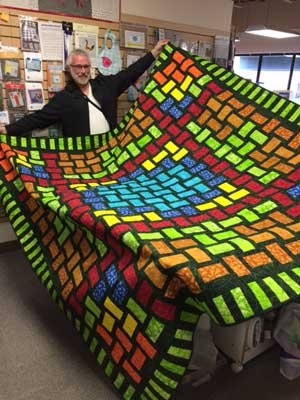 John 2019
Jean P 2019
Hi Ladies. Here's my quilt which earned me 3rd place ribbon at the Vermont Quilt Festival. Enjoy
René L 2019
Hi...I recently took the Duffle Bag class with Valerie.

Would you be so kind and let Valerie know that I entered the bag in the Navan Fair Homecraft competition (Men only category) and it won First place!

Thank you, Valerie.
René L 2019